Welcome to our retail products page.
As a boutique natural health center, we take pride in the specialized therapies that we offer as well as our retail products.  We carefully select our retail items for their quality, natural ingredients, and effectiveness.  We carry many unique items that support your health and well being.
The following are just some of the items we offer.  We invite you to stop by our location and take a look around.  We're sure you will find something you will like for yourself, or maybe a gift for that someone special.
Body Brushes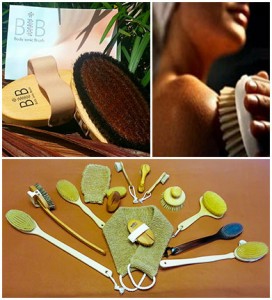 At The Therapeutic Alternative, we are specialists in the care of the Lymphatic system.  As such, we are big proponents of Dry Body Brushing. We offer Body Brushing treatments, encourage Body Brushing as part of self-care, and we carry a large selection of high quality body brushes imported from Germany.
Dry body Brushing helps improve venous blood circulation and lymphatic drainage. Dry brushing assists in the removal of toxins, exfoliates dead skin, reduces ingrown hairs, and bumpy skin. It can also help in reducing the effects of many skin conditions such as Eczema, Psoriasis, and Acne. It leaves you feeling energized and your skin glowing.  To achieve soft, smooth skin, it is recommended that you dry brush daily. Follow up dry brushing with a shower, and the application of light body oil or lotion.
We offer assorted brush styles and bristle firmness.  Our brushes are not only practical, but attractive, and above all, are environmental friendly as well!  We always give precedence to natural, sustainable raw materials when selecting our brushes.
Kishu Binchotan Charcoal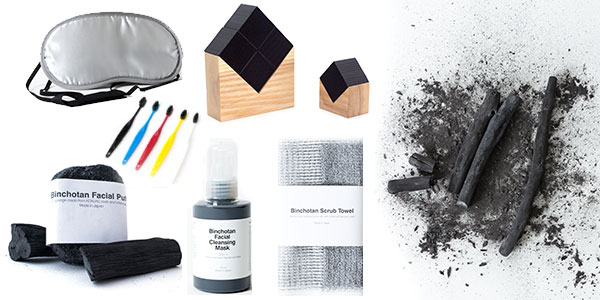 Made in the Kishu region of Japan since the Edo period, Binchotan charcoal is made by burning oak branches at extremely high temperatures (2300°F) for several days and then rapidly cooling them. This process of heating and cooling carbonizes the structure of the wood, leaving countless microscopic cavities that easily trap unwanted chemicals. Known as the highest quality of activated charcoal for purifying water, Binchotan charcoal can also be used to capture moisture and odors from the air, enhance blood circulation in a hot bath, stimulate healthy soil in the garden, or deflect negative ions in your home. Binchotan charcoal is a natural way to boost overall wellness!   We offer a variety of high quality Binchotan Charcoal infused products by Morihata.
Compression Wear
We offer the highest quality German and Italian Compression Wear to help with:
Athletic compression
Injury prevention and recovery
Joint support
Post-surgical recovery
Lymphedema
Lymphedema prevention
Lipedema
Fibrosis
Cellulite
CEP ATHLETIC COMPRESSION – Medical professionals have long recommended compression to patients looking to improve blood circulation and overall leg health. Backed by Medi's 60+ years of experience, CEP uses the science behind medical compression to help athletes maximize performance and recovery.
SOLIDEA U.S. ~ Offering Active Massage Compression Wear.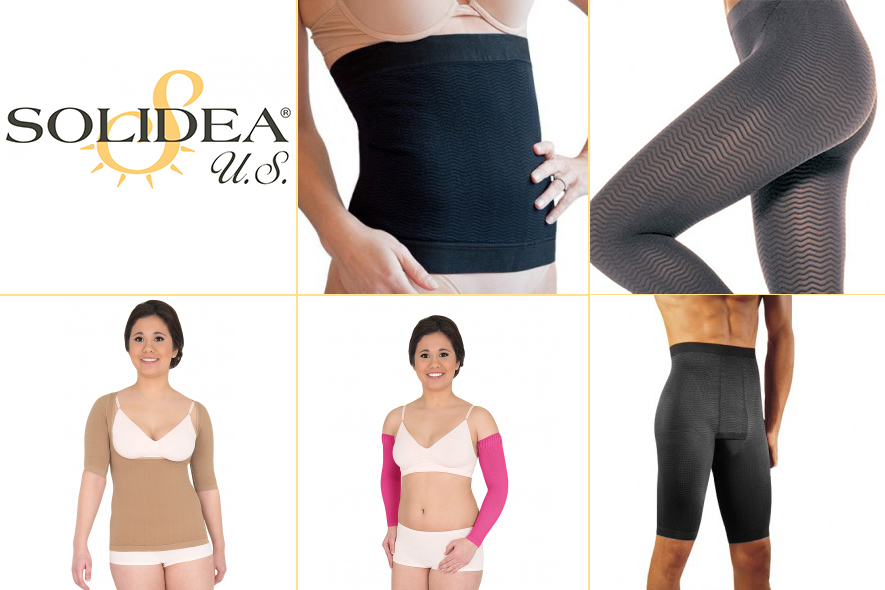 Simply Divine Botanicals™
Simply Divine Botanicals is the heart child of Master Herbalist and Natural Healer Barbara Rogers. The name of the line comes from the happenstance that made a dream of creating pure potions into a reality beyond scientific imagination. Dedicated to health and healing, (Barbara opened the first Raw Food restaurant in Las Vegas) when she realized the effects of harmful chemicals applied to the skin, her quest began.
One night in an act of Divine Intervention the answer was given to Barbara and the first product, Crème de Rose was born, and the formulas continue to come. Since that day her handcrafted, Reiki-energized skincare & body products has drawn people from all over the world, not just for the healing qualities of these potent, heart-centered products, but for the generosity of spirit of this inspired woman. Simply Divine Botanicals  products are free from synthetic additives and are 100% toxic chemical free.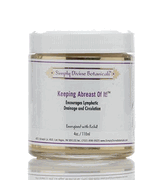 Simply Divine Botanicals Keeping Abreast of It Cream Of It ™ cream  is a potent, energetically balanced formula infused with herbs and essential oils                          specific to lymphatic drainage. It aids in promoting healthy breast tissue by encouraging circulation and enhancing lymphatic flow.
Flower Essenc
e S
ervices
The Flower Essence Services (FES) line offers Demeter-certified Biodynamic® organic and wild-harvested flower essences and essential oils.  This is the superlative, international "gold standard" of agricultural integrity, with higher requirements than organic certification.  Biodynamic agriculture is based on a living way of working with the soil and plants, including the skillful use of fermented and potentized herbal medicines.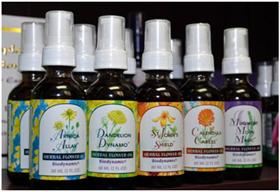 FES Herbal Flower Oils are lovingly prepared by hand at the FES headquarters in Nevada City, California. These marvelous oils are a vibrant fusion of flower essences, medical-grade essential oils and herbal flowers, solarized in small batches of replenishing Biodynamic® certified almond oil. They are perfect to use for soothing bathtub soaks, relaxing massages, strengthening topical applications, and sacred anointing.
Arnica Allay
™
Restorative for Trauma & Injury including surgery.
Calendula Caress
™
Soothing, Nurturing, and Softening for the Body and Soul. Can be used for irritated and inflamed skin, Moms-to-be, children and infants and Lymphatic drainage.
Dandelion Dynamo
™
Releases muscle tension and energizes the body.
Mugwort Moon Magic
™
Warming and Nourishing to the Circulation. Great for female reproductive health and birthing. Relaxes the body for deep sleep and dreaming.
St. John's Shield
™
Light Regeneration for Seasonal Affective Disorder, Depression and Anxiety, nerve trauma and disturbed sleep.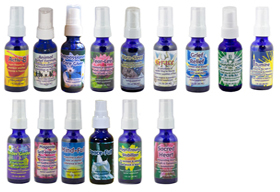 FES Flower Essence Formulas -Flower Essence Therapy, founded by Dr. Edward Bach in the 1930s, is based on the profound understanding of the vibrational healing properties of flowers. Flowers impart vibrational energy patterns of vibrant life force, expressive form, ethereal color and beauty. They help the human soul to flourish by developing this same flowering capacity.  True to their name, the Flourish line of FES flower essence formulas is designed to achieve the highest potential of body
-soul wellness.
May be purchased individually or as a kit.
Self-Heal Creme
™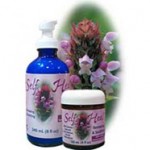 FES Self-Heal Creme™ is made with the flo
wer essence and whole plant tincture of the remarkable Self-Heal herb, Prunella vulgaris, and is a paraben-free formula with organic and Biodynamic herbal ingredients. Used as a moisturizer and soothing skin creme, or as a base for topical application of flower essences and essential oils, Self-Heal™ Creme has a loyal following around the world.
Terra Flora Essential Oils
FES Terra Flora Essential Oils are carefully selected according to the highest possible standards of quality and integrity. We have chosen the purest and most potent oils available from the best possible sources with an emphasis on Certified Organic, Organic and Wildcrafted oils.
Lymphoderm
A daily skin care lotion for the care of lymphedema, all natural pH balancing Lymphoderm protects, nourishes, and hydrates the most sensitive skin.
Formulated with the pure, healing properties of mineral-rich seaweed, herbal extracts and essential oils, Lymphoderm is a lightly scented, non-greasy natural skin moisturizer high in immune enhancing anti-oxidants.
Also available is Lymphoderm botanical based "Bathing Solution". Rich in anti-fungal properties and perfect for all skin types. It protects the skin while easing congestion….leaving skin smooth, soft and supple.
Big Dipper Wax Works
Beeswax, the purest of all candle waxes, is a product of the sustainable industry of beekeeping. The simple filtration of beeswax is a natural process that uses no chemicals and very little energy.
Beeswax is naturally aromatic, infused with the sweet, subtle scent of honey. Nontoxic and non-allergenic, beeswax candles burn clean and soot free. While burning, they release negative ions, just as seashores or rainstorms do. These negative ions improve air quality by eliminating pollutants and allergens from the air that we breathe.
The high melting and burning temperature of beeswax translate into exceptionally long burn times. While burning, their golden flames glow with the same energy and spectrum of light as the sun.
Beeswax candles are the ultimate in beauty and luxury. They are the natural choice for people who care about their health and the health of the environment.
All of our wicks are made of 100% cotton and have been primed with beeswax, not paraffin, which many other candle companies (even beeswax candle companies) use.
Amethyst BioMat
™
Experience the Benefits of Far Infrared Therapy with the State of the Art Amethyst BioMat.  
Simply sleep or take a power nap on the BioMat and receive the synergistic effects of Far Infrared Light, Amethyst & Negative Ions.
Relieve Pain and Joint Stiffness
Reduce Stress and Fatigue
Decrease Hyperactivity
Strengthen the Cardiovascular System
Detoxify Cells
Rejuvenate Skin
Induce Delta State of Deep Relaxation
Reduce Inflammation
Faster Recovery from Surgery & Athletic Injuries
Far Infrared Light
FIR was discovered by NASA to be the safest, most beneficial light wave. It penetrates 6-8 inches into the innermost recesses of the body, stimulating healing and regeneration of nerves, and muscle tissue layers.
Negative Ions
Negative Ions play a major role in keeping us healthy. When you think of negative ions, think of how you feel standing at the seashore or in front of a waterfall. These are places that put off high levels of negative ions.  These ions provide energy to the human body. They make us healthier by purifying (alkalizing) the blood, reviving blood cells, increasing immunity, and control the balance in the Autonomic Nervous System.
Amethyst Crystal
The above two components are transferred through Amethyst Quartz channels which cover the entire BioMat's surface. Amethyst Quartz is natures Super Conductor, scientifically found to offer the steadiest, most powerful delivery of healthy far infrared light waves, and the highest vibrational frequencies into the body. It is known to be a powerful detoxifier and produces naturally occurring far infrared waves.
BioMat Sizes available for purchase:
Professional (massage table), King, Queen, Single & Mini
Amethyst BioPillow: Ergo-dynamic memory foam pillow with Amethyst/Tourmaline zippered cover
Call or email us for pricing, order information, or to request a brochure.
The Amethyst BioMat is made by Richway International, Inc. We are an Authorized RichWay Distributor.
Distributor Disclaimer
This information is not intended to cure, diagnose or treat medical conditions, nor is it a substitute for the product User's Guide. Please consult with a Physician before beginning this or any other new health care program. Any information with regard to personal testimonies about RichWay International's products does not reflect or represent RichWay International's product claims. These statements have not been evaluated by the FDA.